Needlestick Injuries (NSIs): Risks, Post-Exposure Measures, and Solutions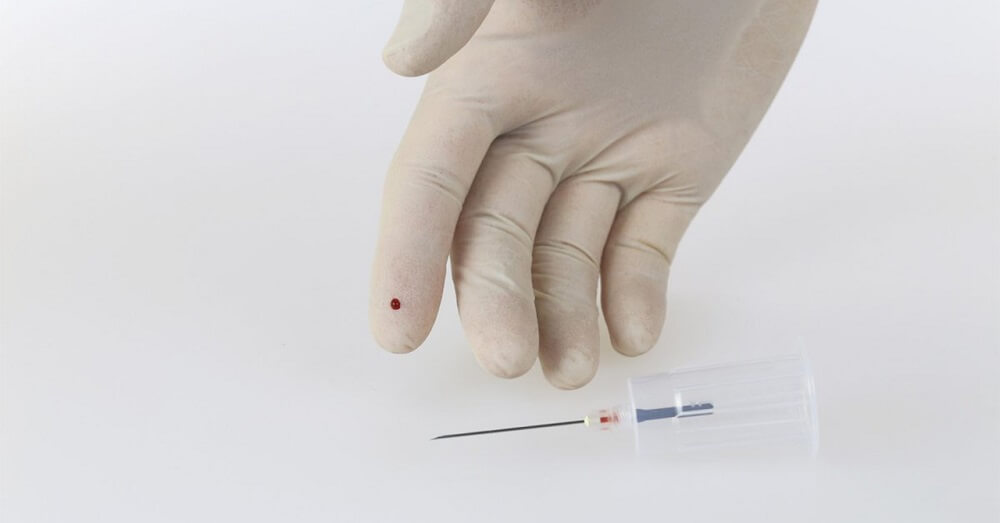 Annually, approximately 600,000 to 1 Million healthcare professionals are subject to sharp object injuries. Needle Stick Injuries (NSIs) in fingers are the most common of them, with 73.7% of NSI exposure occurring in doctors, and 19.1% in nurses. Dental professionals are observed to be at an even higher risk of NSI, due to their frequent performance with teeth infections and vein punctures
Why are Needle Stick Injuries Dangerous?
If subjected to a needle stick injury, blood-borne diseases such as HIV, Hepatitis B, and Hepatitis C could be transmitted. The rate of transmission per NSI is
6-30% for Hepatitis B
3% for Hepatitis C
0.1-0.3% for Human Immunodeficiency Virus (HIV)
Apart from these prime diseases, there is also a probability of contaminating other infectious diseases such as Syphilis, Rocky Mountain Spotted Fever, Shingles, herpes, etc.
According to a survey by the Centre for Disease Control (CDC), only 10% of these injuries are actively reported.
Needle Stick Injuries: How do they occur?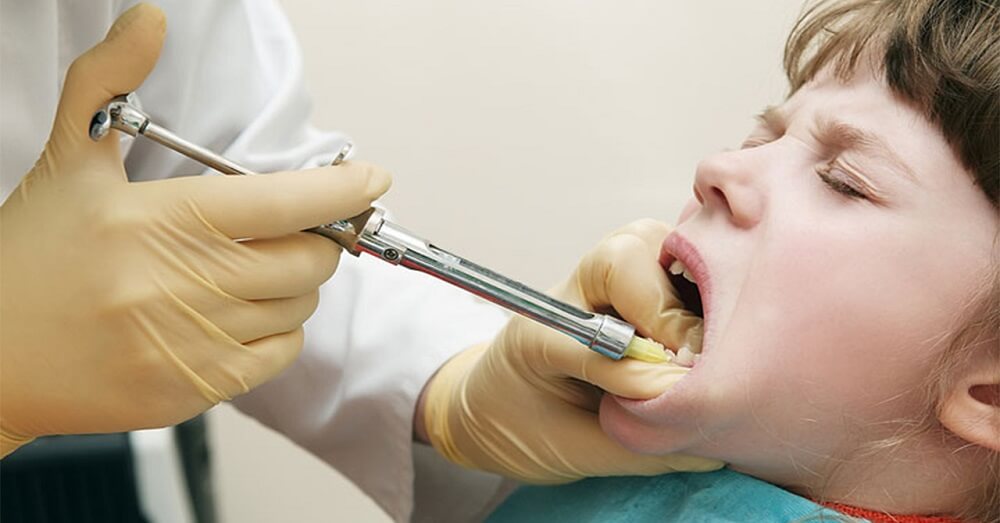 There are numerous circumstances that lead up to accidental Needlestick injuries:
Recapping of the needle.
Bending or removing an uncapped needle.
Disassembling used needles for disposal.
Patients grabbing dentists' hands while in a procedure.
Leaving used uncapped needles in unusual locations.
Momentary lack of concentration with the needle in hand.
Wiping needle tip after a procedure.
It has been observed that needlestick injuries occurred majorly during surgical procedures or restorative procedures, with higher chances in pediatric and prosthodontic dentists. Recapping is the most common cause of NSIs, as it is extremely dangerous to hold a needle in one hand and cap it with the other. Highly probable sites of exposure to NSI are the non-dominant index finger and the non-dominant thumb.
Methods to reduce the risk of NSI
Don't Recap: Do not recap a used needle.
Immediate disposal: Place the used needles into a puncture-proof sharp object container/disposal bin immediately after use.
Don't Bend/Snap: Never bend or snap a used uncapped needle.
Check for fluids: Check whether the needle is contaminated with blood or mucosal fluids. If yes, wash immediately with sterile water. Do not scrub the affected area.
Get Vaccinated: Assess the depth of the wound. If the wound has come in contact with fluids, make sure to receive Hepatitis B vaccination at the earliest.
Post-Exposure Prophylaxis: Opt for post-exposure prophylaxis to check immune status against HIV.
SecurInject: A Dental Innovation for Safe Dentistry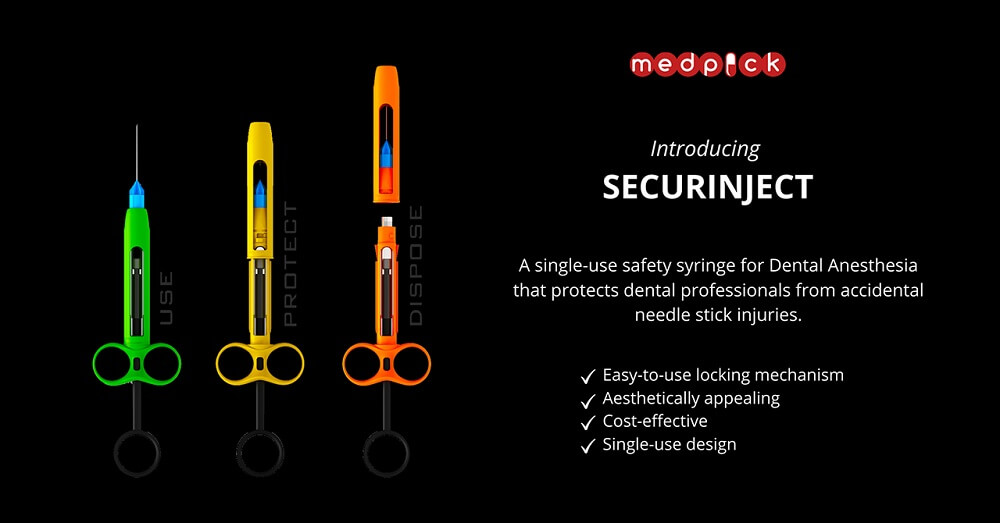 Securinject is a single use syringe for dental anaesthesia which prevents accidental needle stick injuries and cross infections in modern-day dentistry.
Why use SecurInject?
An easy-to-use locking mechanism that allows to safely dismantle used needles for disposal.
Aesthetically appealing to reduce trypanophobia (fear of needles) in patients
Single-use design to prevent cross-contamination
Cost-Effective: Securinject provides approximately 50% cost savings in comparison to a reusable dental syringe per use, which means a saving of 1200 USD per dentist annually.
The Cost of re-using a Standard Dental Anesthetic Syringe
| | |
| --- | --- |
| Purpose | Costs |
| Decontamination using automatic washer-disinfector (AWD) | USD 0.23 |
| Sterilization pouch per syringe | USD 0.06 |
| Sterilization using an autoclave | USD 0.06 |
| Depreciation of stainless-steel syringe | USD 0.15 |
| Handling by the dental assistant | USD 0.75 |
| Total | USD 1.25 |
If you are a dental professional, wait no more. Prevent cross contamination with SecurInject available at Medorna and save yourself and your patients from the risks of Needlestick Injuries.