Minimizing the spread of COVID-19 via floors with this Shoe Protector Device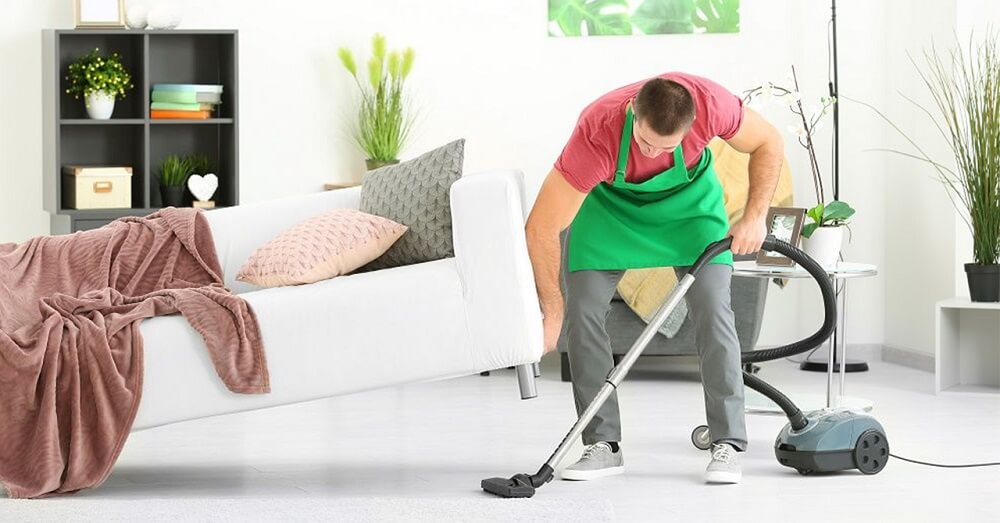 By now, every one of us are acquainted with how the coronavirus spreads. To briefly recapitulate, COVID spreads when an infected person coughs or sneezes, releasing droplets that fall on surrounding surfaces including door knobs, light switches, walls, doors, washbasins, or even the floors.
Yes, floors too. Often when it comes to cleaning or disinfecting a location, we only attempt to put our efforts to avoid or disinfect high-touch surfaces. Floors, which are a constant in every private or public space including homes, grocery stores, hospitals, airports, as well as warehouses, become an afterthought.
How does the COVID-19 virus spread through floors?
The transmission is a rapid four-step process.
A person sneezes or coughs, after which gravity and airflow cause the virus droplets to float to the surrounding floor/ground. 
Anybody walking on the same grounds allows the coronavirus to transfer onto the soles of their shoes. 
They spread the virus into their homes or office premises as they walk around. 
The virus then spreads onto the hands while the person takes off their shoes. 
This implies that it is equally important to protect your shoe soles as it is to sanitize your hands or wear a mask. For corporate or commercial spaces such as office grounds, healthcare facilities, industries, diagnostic laboratories, and leisure spaces such as homes and spas, the practice of wearing a shoe cover or shoe protectors is highly recommended.
An Innovative Shoe Protector Device: CLEANSTEP XTC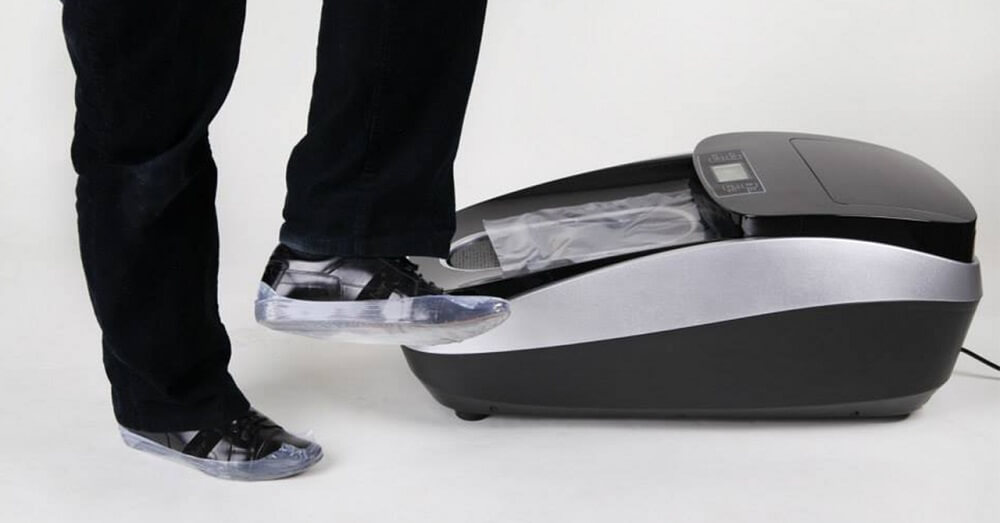 Shoe covers are basically slip-on disposable garments aimed at preventing potential microbial infections from sticking to the shoe soles. From medical shoe covers to industrial use, shoe covers are in use in every sector. Effective, economical, and ecological shoe protectors such as the Clean Step XTC are perfect alternatives to the traditional shoe protectors. The Clean Step XTC is a device that provides automatic heat-shrinkable foiling for footwear soles for quick and easy protection of floors against germs in hospitals, laboratories, clinics, workplaces, and homes.
Why have a Clean Step near you
Medorna's mission has always been about optimizing healthcare delivery in a guaranteed, simpler way. Clean Step XTC is all about guarantee, assurance, and convenience. Let's see how.
100% Convenient: Owing to the automatic foiling technology, the entire process of shoe-foiling is hands-free and there is absolutely no requirement to bend over and adhere the foil to your shoes. Companied with an ease of use, built-in LCD display, The Clean Step device is ultra-friendly for everybody in general. Clean Step allows you to secure the shoe sole in three times less time span than traditional safety shoes, especially in places requiring more secure isolation from microbes. 
Quality-Assured: CleanStep is an innovative technology that uses the method of heat-shrink foil welding, allowing rapid and accurate protection of shoes, irrespective of shape and size. 
Guaranteed Effectiveness: Faster and effective – two features that play a huge role in the complete prevention of any infection. Clean Step guarantees both. The foil adheres tightly to the shoes, ensuring that it will accurately isolate the sole from the ground, preventing the transfer of germs inside and outside. The material used is high-quality PVC, which provides durable protection against microbes. 
Eco-friendly and Economic: The PVC inserts of Clean step cost quite less in comparison with traditional shoe protection covers, i.e., less than $0.15 per pair of shoes; making it a much more affordable alternative. The device uses biodegradable foil that is fully recyclable and minimizes wastes in the environment. It helps to keep the shoe soles sterile in a durable and inexpensive way. 
Compiled with Ideal Accessories
Having the right accessories while taking extra-precautionary measures makes your user experience much more easier and friendly. The Clean Step XTC device comes with accessories such as a firm SS handle, non-contact basket, roll-up, and PVC foil inserts. The Shoe foiling Film is composed of 90% PVC. Other materials used in the composition of the film are NBS, ACR, Maleic acid stabilizer, and Methyl tin mercaptide.
The Extra factor.
The Clean Step has low power consumption and a quick foil-adhering time. Stand near the device, place your shoe, and your shoe sole is covered and protected in just 3 seconds! The device also comes with a producer-guaranteed lifetime for covering 100000 pairs of shoes. The guarantee period is 12 months from the date of purchase of the machine.
Pre-order this revolutionary shoe foiling machine online today at Medorna and secure your shoe sole from direct contact with the floor.